Compulsory cremation of Covid-19 dead bodies of Muslims: Science, human decency and racism

Contingencies and the human response to them are also a test of fundamental values of humanity Thus, dangerously and disturbingly a good deal of Islamophobia is being made into the mainstream This general sense of backwardness is amplified when the saner voices of professors, specialist doctors and other professionals fail to speak up   When your country is doing something totally different from  what the rest of the world does, literally in exact opposition to the common sense practised and adopted by 194 countries in the world,  things aren't just right.
That is what the government should reckon of its flawed policy of compulsory cremation of dead bodies of Muslims. According to the religious belief of Muslims, the burning of the dead is tantamount to desecration. And the rest of the...

Read More...

Why Sri Lanka jailed a Muslim lawyer without charge for 6 months

                                  The Geneva-based International Commission of Jurists, the EU and UN Human Rights Core Group on Sri Lanka have expressed their concerns on the arbitrary arrest and detention of Hizbullah [Photo courtesy: Family]

Why Sri Lanka jailed a Muslim lawyer without charge for 6 months

Rights groups and members of civil society have raised concerns over the continued incarceration of a Muslim lawyer in Sri Lanka, adding that his prolonged detention "had a chilling effect on anyone involved in peaceful dissent and advocacy".

Hejaaz Hizbullah, a prominent human rights lawyer, was arrested on "terrorism" charges in April and has remained in detention...

Read More...

Hejaaz Hizbullah case: CID misled public and Cardinal, says Counsel

When the case of the arrest of Hejaaz Hizbullah was taken up yesterday, the Counsel alleged that the Criminal Investigations Department had misled the Cardinal and the public with regard to Hizbullah.

"They lied to His Eminence the Cardinal and the public. The real culprits were never caught and they have instead found a scapegoat in Hejaaz," the Counsel said.

The CID submitting a report said that they were awaiting a Government Analyst report on three phones used by Hizbullah.

"This is how they lied throughout. They said the investigations were to be completed and a Deputy Solicitor General of the Attorney General's Department said it would be by 16 September. The CID lied to the Attorney General's Department as well and is now seeking further time."

The CID said that transactions of...

Read More...

Sri Lanka has locked up this Muslim lawyer without charge for nearly five months

The prominent Sri Lankan Muslim lawyer, Hejaaz Hizbullah, is being described by human rights groups as the latest victim of Sri Lanka's draconian Prevention of Terrorism Act.

On April 14, Hizbullah, 40, got a call from the Ministry of Health saying they were worried he may have contracted COVID-19 and advised him to remain at home.

A day earlier he and others had written to the Sri Lankan president about his government's decision to ban Muslims from burying their dead, forcing them to cremate their remains instead – a violation of their right to freedom of religion, as protected by Sri Lanka's constitution and its international obligations.

Hejaaz Hizbullah was a lawyer at the Supreme Court and worked as a state counsel for the Attorney General's department. Beyond his legal work, he was involved...

Read More...

Hejaaz Detention: Fort Magistrate Orders CID To Submit All Statements Obtained In Investigations



Following submissions by Defence Counsel that the Criminal Investigations Department is selectively reporting facts to the Magistrate in order to malign Hejaaz Hizbullah, Fort Magistrate today ordered the Criminal Investigations Department to submit a report of all statements obtained by them from persons relating to the investigations of Hizbullah.
When the case was taken up today. Counsel for the Defence informed Court that the Criminal Investigations Department had obtained statements from all persons of the Save the Pearls Charity and the Teachers and Board of Management of the Al-Zuhriya Madarasa.

However, none of those statements had been produced to date.
They said that the statements would reveal that all the allegations made by the CID are a fabrication and were made in order to malign Hizbullah and...

Read More...

Hejaaz Hizbullah: Symptom and symbol

What made him more enigmatic was that unlike most others in his profession who shield their lives beneath a calm facade, he taught exceptionally well Apparently he called the Easter attackers "fools who died as fools." I can picture Hejaaz saying that   There's an image of Hejaaz Hizbullah I return to over and over again. It's an image of him holding a placard at a protest in 2018. The placard reads, "Asilachaara parliamenthuwak wenuwata seelachara parliamenthuwak" ("A cultured parliament in place of an uncultured parliament"). The reason why it resonates with me is that, even in the ecstatic way he holds it, he is quite unlike the Hejaaz Hizbullah I once knew. But then I realise that the Hejaaz I once knew couldn't have been the real guy. 
I first encountered the man in 2013 at my law school. He didn't...

Read More...
Hemas Holdings Plc has offered its Club Hotel Dolphin in Negombo as a quarantine centre to the Government if the need arises, as part of wider public-private sector efforts to mitigate the spread of COVID-19.
Speaking to Daily Mirror, Mr. Abbas Esufally, Chairman of HEMAS Leisure stated that, "we feel that as a Sri Lankan company the private sector must stand up and rise to the occasion. This is a national crisis and we must come together to combat it. We spoke to Mrs. Kimarli Fernando, Chairperson of Sri Lanka Tourism and Mr. Sanath Ukwatte, President of THASL and decided that we must offer our services and assistance to the Government. Our hotel, Club Hotel Dolphin in Waikkal is at the heart of the outbreak in Puttalam and we felt that the government could make use of our property at this crucial hour," he said.
"We conveyed our intention to both the Army Commander, Lt. Gen. Shavendra Silva and President's Chief Advisor, Mr. Lalith Weeratunge and they have responded positively and stated that they will take it up the moment the need for it arises. We communicated that we will continue to man the Engineering and Kitchen departments and the Army will help to run and manage the rest of the operations. We will ask our staff to volunteer to continue working at the property and assist the army. Furthermore, our HEMAS factory companies, HEMAS Pharmaceutical and Morrison's are busy manufacturing critically required pharmaceuticals, soaps, hand sanitizers and other urgently required essential items." he added.
Club Hotel Dolphin is a 4-star property with 154 rooms situated in Waikkal. It is owned by Serendib Hotels Plc, which is part of Hemas Holdings Plc.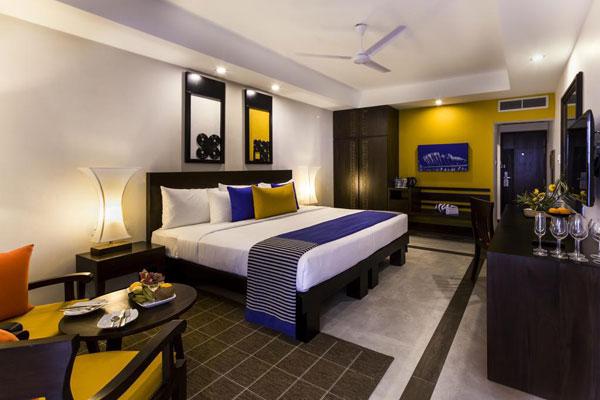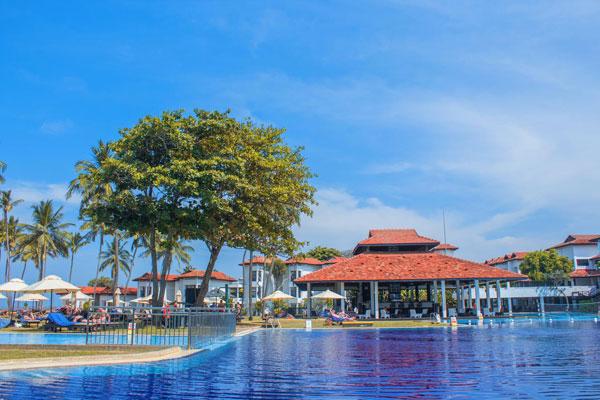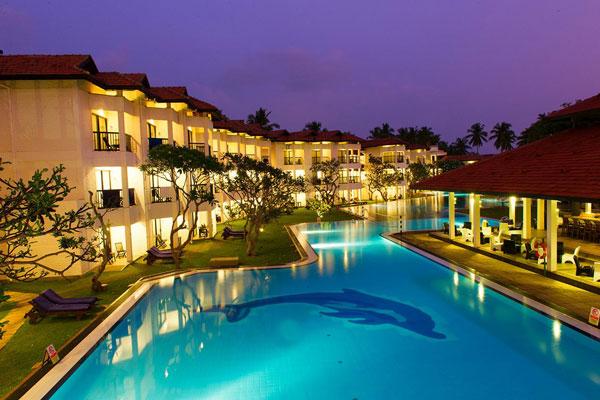 http://www.dailymirror.lk/breaking_news/Hemas-Holdings-offers-its-hotel-in-Negombo-as-quarantine-centre/108-185441